January 27, 2019
January 4, 2019
Capcom Street Fighter League Powered by Rage Beginners Class Auditions
Table of Contents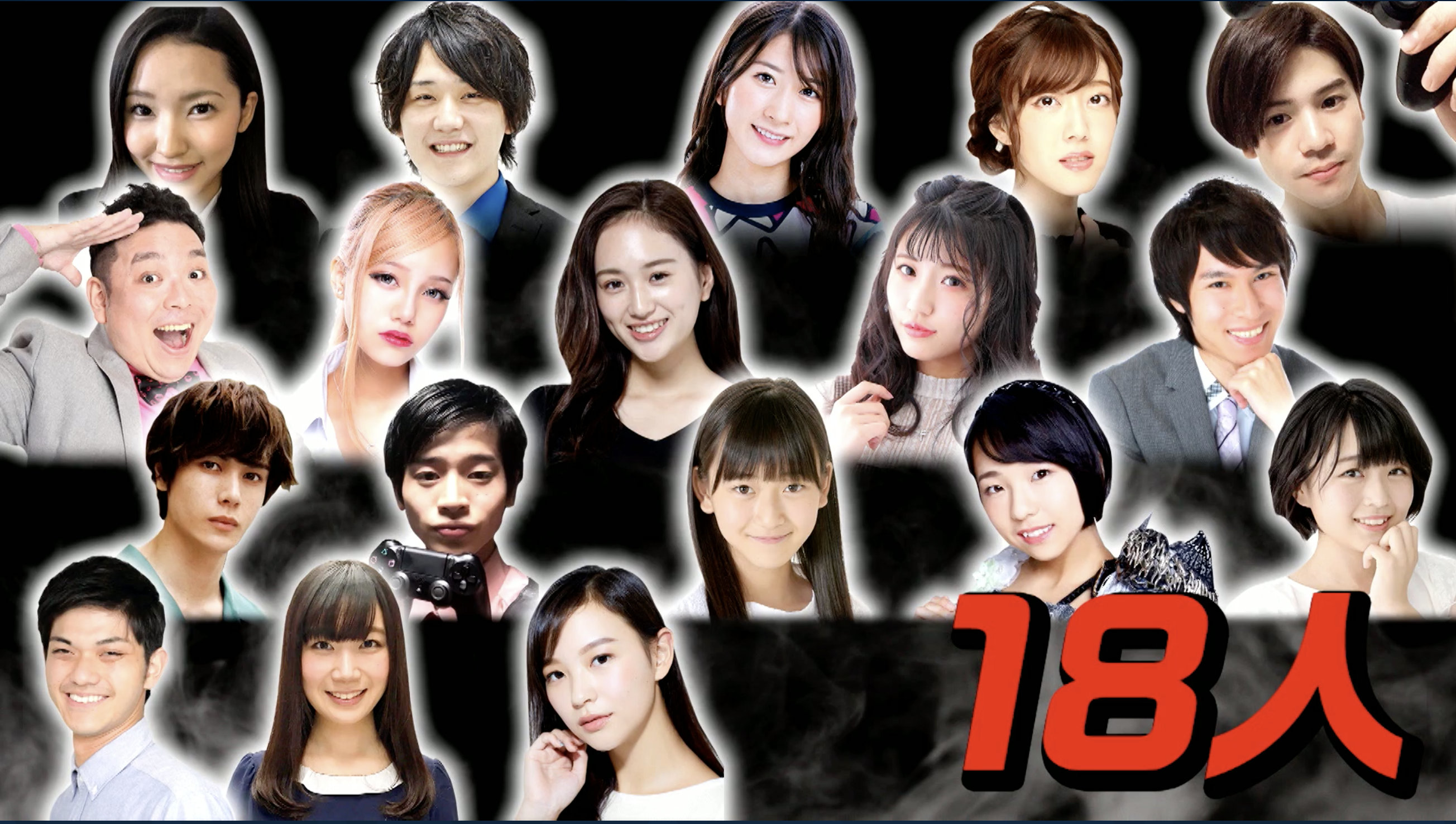 1

What is the the Capcom Street Fighter League Powered by Rage?

This is the new three on three team league battle that Capcom Announced at the 2018 Tokyo Game Show / Japan Premiere. It will use SFV's team battle mode, and each team will consist of three members: an Extreme class member, a high class member, and a Beginner member. OpenRec and Abema.tv (which really are the same thing, just using two different interfaces to present the content) have been broadcasting an audition series for the beginner members. I thought I would take some notes about them.

Who are the extreme class players? If you guessed it might be similar to the captains from the RAGE Street Fighter All Star League Powered by Capcom, you're right! Here are the Extreme Class members:
Itabashi Zangief (Capcom Pro Tour 2018 #2 finisher)
Tokido (Capcom Pro Tour 2018 #13 finisher)
Fuudo (Capcom Pro Tour 2018 #17 finisher)
Mago (Capcom Pro Tour 2018 #17 finisher)
Daigo Umehara (Capcom Pro Tour 2018 #25 finisher)
Nemo (Capcom Pro Tour 2018 #25 finisher)
The High Class players haven't been announced yet, but it says that they "are under 22 years old as of 2019 March 31st, and will be selected with a strong emphasis on their ability". So that should be interesting - making sure they are under 22 years old injects some younger players into the mix.
What about the beginner class? They are "People who have started to practice recently, and will play seriously from now". There were interviews November 13th, 2018 that reduced the pool from 30 people down to 18 people. They are all models, actors, idols, or comedians who have not ever played, or only just played a little bit of Street Fighter. So now they are entering into a series of auditions / competitions to reduce their number down further to the final six selected.
| Episode # | Broadcast Date | Link | Challenge |
| --- | --- | --- | --- |
| 1 | 2018-12-04 | OpenRec.tv | N/A. Just pass the interview to get in. |
| 2 | 2018-12-09 | OpenRec.tv | Perform 3 CAs in a row in training mode. |
| 3 | 2018-12-16 | OpenRec.tv | Clear 10 trials in Challenge Mode. |
| 4 | 2018-12-23 | OpenRec.tv | Play 100 matches. |
This series of shows will select the seven players for the draft that will be used for the six teams.
read more
(4228 words)
December 25, 2018
September 27, 2018
September 26, 2018
September 24, 2018
September 23, 2018
September 14, 2018
August 21, 2018
August 17, 2018
July 26, 2018
July 25, 2018
July 13, 2018
June 25, 2018
June 23, 2018
June 12, 2018
May 27, 2018
May 13, 2018
May 2, 2018
---
Go to Page:
1
2
3
4
5
6
7
8
9
10
11
12
13
14
15
16
17
18
19
20
21
22
23
24
25
26
27
28
29
30
31
32