March 7, 2020
January 3, 2020
October 22, 2019
September 16, 2019
September 15, 2019
July 3, 2019
June 28, 2019
June 24, 2019
May 10, 2019
May 3, 2019
February 25, 2019
January 30, 2019
The Japan Capcom Street Fighter League powered by RAGE
1

What is the Japan Street Fighter League powered by RAGE?
Back at Tokyo Game Show 2018, one of the announcements was a Street Fighter V team three on three league. The Japanese version has three classes of members, one on each team. I wrote about the team composition in a post about the Beginner Class selection, and also mentioned the High Class member selection process in another blog post. Here is the basic information though.
Each team will have one of:
The team play will take place in January and February of 2019. The team captains drafted team members in the Team Draft show streamed on OpenRec.tv on January 26th. I haven't seen too much about this - except for some HiFightTH clips that were likely hard to understand without more context. I don't mean to throw shade on HiFightTH - the guy is amazing and you should support him on Patreon if you have the ability.
How does the tournament work? The teams accumulate points during round robin League play. The three teams with the highest point total advance on to the Grand Finals. Players in each respective class play each other, and point values differ based on that. Each set is a first to two.
Beginner Class FT2 winner scores their team 1 point
High Class FT2 winner scores their team 2 points
Extreme Class FT2 winner scores their team 3 points
Note that because of this, there really is a balance between teaching the team members, and just trying to coast by on the individual performance of the team captain. It is likely that the win rate (well, I guess I should talk to The Game Twok or finish reading Fighting With Numbers 2019 first) for the team captains will be around 50%, so if they can focus and teach their team members to consistently win, that is a probably an easier path to points than trying to train to beat the other pros more consistently. There is relative strength in the different captains, but I'm convinced this structure makes the Beginner and High class members important as well.
read more
(49110 words)
January 27, 2019
Zangief Festival
On the first public day of the JAEPO (Japan Amusements Expo and part of Tokaigi 2019 Game Party Japan out in Makuhari Messe exhibition center, there were lots of video game, and more importantly to me, fighting game related events. One of those was the "Zangief Festival" set up by the TV Show Ariyoshieeeee (broadcasts Sunday nights at 10pm on TV Tokyo) and Detonation Gaming on the AU Stage. It was streamed on Youtube (see below for links to the video), but was essentially a festival of all things Zangief. I took a few notes below.
Interesting points in the video:
read more
(1341 words)
January 4, 2019
A grab bag of Japan SFV news: super interesting pre-Capcom Cup Gachi-kun vs. Tokido FT5
There has been a bunch of random news out of Japan that I've wanted to talk about, but I haven't had the time. I try to tweet something every once in a while when I see something interesting on twitter, but I can't always keep up.
So here is a post with a smattering of interesting news I've seen about SFV in Japan lately.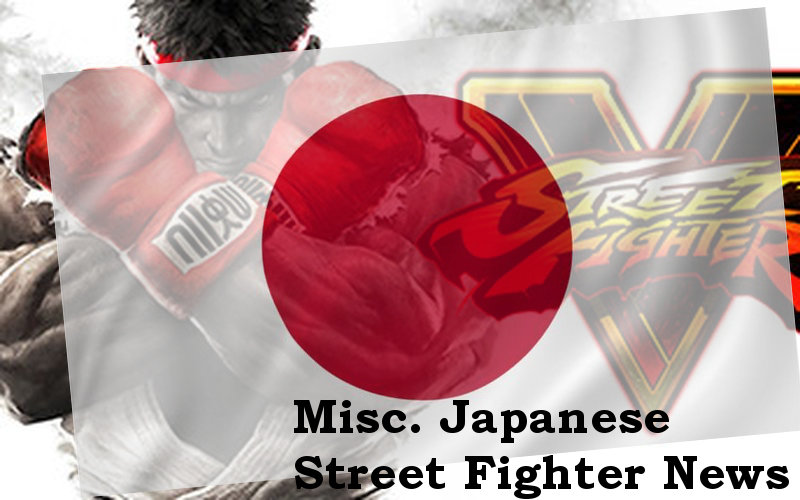 read more
(1414 words)
Capcom Street Fighter League Powered by Rage Beginners Class Auditions
Table of Contents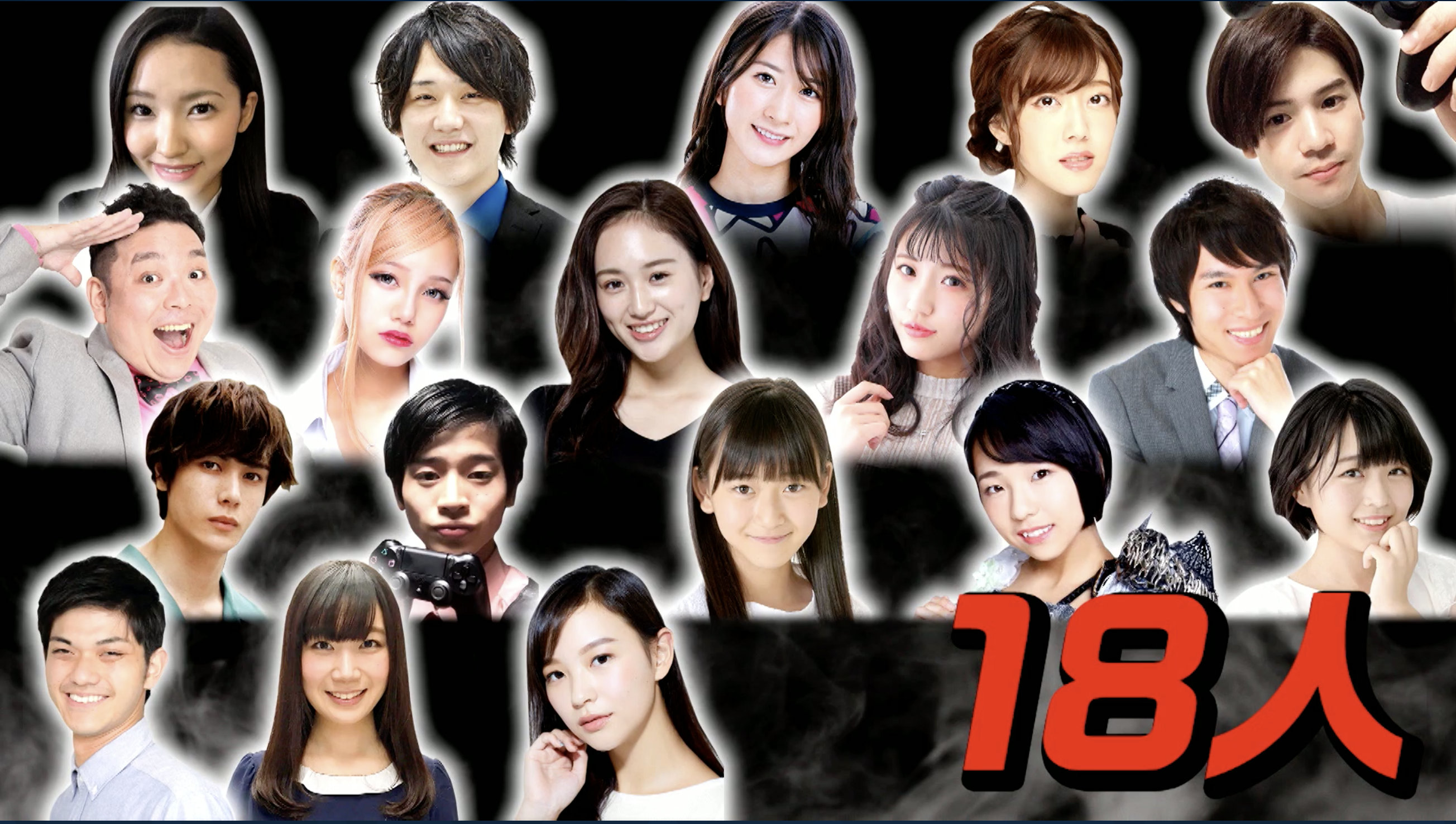 1

What is the the Capcom Street Fighter League Powered by Rage?

This is the new three on three team league battle that Capcom Announced at the 2018 Tokyo Game Show / Japan Premiere. It will use SFV's team battle mode, and each team will consist of three members: an Extreme class member, a high class member, and a Beginner member. OpenRec and Abema.tv (which really are the same thing, just using two different interfaces to present the content) have been broadcasting an audition series for the beginner members. I thought I would take some notes about them.

Who are the extreme class players? If you guessed it might be similar to the captains from the RAGE Street Fighter All Star League Powered by Capcom, you're right! Here are the Extreme Class members:
Itabashi Zangief (Capcom Pro Tour 2018 #2 finisher)
Tokido (Capcom Pro Tour 2018 #13 finisher)
Fuudo (Capcom Pro Tour 2018 #17 finisher)
Mago (Capcom Pro Tour 2018 #17 finisher)
Daigo Umehara (Capcom Pro Tour 2018 #25 finisher)
Nemo (Capcom Pro Tour 2018 #25 finisher)
The High Class players haven't been announced yet, but it says that they "are under 22 years old as of 2019 March 31st, and will be selected with a strong emphasis on their ability". So that should be interesting - making sure they are under 22 years old injects some younger players into the mix.
What about the beginner class? They are "People who have started to practice recently, and will play seriously from now". There were interviews November 13th, 2018 that reduced the pool from 30 people down to 18 people. They are all models, actors, idols, or comedians who have not ever played, or only just played a little bit of Street Fighter. So now they are entering into a series of auditions / competitions to reduce their number down further to the final six selected.
| Episode # | Broadcast Date | Link | Challenge |
| --- | --- | --- | --- |
| 1 | 2018-12-04 | OpenRec.tv | N/A. Just pass the interview to get in. |
| 2 | 2018-12-09 | OpenRec.tv | Perform 3 CAs in a row in training mode. |
| 3 | 2018-12-16 | OpenRec.tv | Clear 10 trials in Challenge Mode. |
| 4 | 2018-12-23 | OpenRec.tv | Play 100 matches. |
This series of shows will select the seven players for the draft that will be used for the six teams.
read more
(4228 words)
December 25, 2018
2019 January and February Fighting Game Events in Tokyo and Fukuoka
Previous: 2018 October, November, and December Fighting Game Events in Tokyo | 2019 January and February Fighting Game Events in Tokyo
Seems like I've gotten into the habit of tracking FGC offline events in the Tokyo area. This isn't a comprehensive list, but feel free to contact me if you want me to add anything.
Very generally:
On Tuesdays there is a DBFZ, Tekken7, and Soul Caliber event run by Jiyuna and MajinObama at Red Bull Gaming Sphere, Map. It is actually officially sponsored as well!
On Wednesdays SFV (Fighter's Crossover Akihabara – FCA is the event name) at Akihabara ESports Square (the place, Map) starting from 7pm. There are usually around 20 setups, all with sticks. The place has a bar with food too.
On Thursdays there is usually a SFV event at Red Bull Gaming Sphere, Map or sometimes BeasTV's Jikoken TV with Fuudo.
Also on some Thursdays there is a DBFZ event orgaqnized by Kagecchi at Akihabara eSports Square.
Studio Sky (Map) announced on 2018-09-14 that they will be an open esports space, and as part of that I'm not yet sure of their schedule, but I add information about their events when I see it.
Shot Bar Lucy has different events on different days, and usually on Friday night is an all-night event featuring various games (Map), Calendar.
The Plaza Capcom at Kichijoji (Map) has the Capcom eSPORTS Club which has free SFV setups, and often runs events.
Game Bar Cross-up in Umeda, Osaka (Map) usually does SFV on Tuesday, Guilty Gear and BlazBlue on Wednesday, and KOF14 on Thursday.
Check Gaijin Gaming Brothers for information about Smash related events in Japan. I add Tokyo based events to my list, but they track events all over Japan with English information.
Syogepi-events has a Google Calendar of his events. He often runs platinum and under begginer friendly events. They have an English based guide to participating in their events.
I don't really track free play events or tournaments at arcades - there are lots of them. maplejpca tells me that there is a free play UNIST every Friday night from 8pm to 10pm at Sega Nishi Shinjuku. The arcade scene is vibrant, and you are likely to find competition at any arcade, but some are more well known than others. You might want to check out
Mikado Arcade, Map Takadanobaba
Taito Station Shinjuku East Exit, Map
Various arcades in Akihabara, Club Sega, Hey!
Various shops in Akihabara like the retro game store Super Potato, Map
Play Spot Big One 2nd, Map. Out in Chiba, but good place for 3rd Strike or Melty Blood. (Thanks Arlieth!)
Game Newton, Map. Lots of ST setups.
Your Warehouse, Map Kawasaki (For the crazy design)
If you are comfortable with Japanese, Kakuge-checker.com has a comprehensive list of offline, online, and other events going around all over Japan. I don't know how he/they/she does it.
I will also track events in Fukuoka in January and February for people who might be headed to EVO Japan.
read more
(6284 words)
September 27, 2018
What might the Capcom SFV Arcade Cabinet mean for SFV in Japan?
Table of Contents
Capcom announced that they would release an Arcade Cabinet Version of Street Fighter V: Arcade Edition at the Japan Premiere. The audience was super excited about it. I've been living in Japan for the past 12 years or so, and had some thoughts on the announcement. I've been a big fan of street fighter since I first ran into it at a local Pizza Shop in West Windsor, New Jersey, and played a lot of Champion Edition, Super, and Super Turbo through college. Then I went off to grad school, and doing a PhD took up a lot of time, so I didn't get to play much. I kind of missed SF3 more or less. I did have a summer internship in Japan where I played a bunch of Zero2 in the arcades, but I would only occasionally go down to China Town Faire in New York, and when I did I usually played Super Turbo. So I was out of the scene for a while.
When I moved to Japan, that was just when CapCom was running location tests for Street Fighter 4, and I went to one of those. It was great. I played a whole bunch online for years. I never knew about the scene there though because it isn't obvious how you are supposed to learn where all the action is at. I would just go to my local arcade after work, and play there. When Street Fighter V came out, I got that and played online. In the past two years though, I heard on the Jump In Podcast about the Akihabara eSports Square offline local, and I realized that I wish someone had gathered up information about locals and arcades in English. So I started to do that. I also started to write blog posts about offline events happening in Tokyo, hopefully to help others find out what is going on. As a Street Fighter fan living in Japan, I'd like speculate a bit about what this announcement might mean.
read more
(2530 words)
September 24, 2018
My comments on the 2018 Japan Premiere and Tokyo Game Show
I was a volunteer for the 2018 Japan Premiere, which was held at the Tokyo Game Show. I took a few pictures, and thought I would write up me experience here.
read more
(4882 words)
September 14, 2018
August 21, 2018
2018 Fall Topanga League Information
Table of Contents
The Topanga league is a long-running tournament of top players in Japan.
read more
(4773 words)
---
Go to Page:
1
2
3
4
5
6
7
8
9
10
11